Friends of Concord Creeks
Love your city? Take care of our creeks!
You can help protect our creeks from an invasive species of plant called Arundo – a  thirsty,  fast-growing cane-type plant that quickly overwhelms and dominates wherever they take root.
Arundo, an invasive species from Spain, is one of the main threats to the health of our watershed and as such have created a working group, This will be a multi-year effort that involves locating and removing stands of Arundo on public and private property and, where necessary, replacing the Arundo with a suitable native plants.
Education
Introduce students to the creeks and the greater watershed to learn about ecosystem relationship.
Get involved
Go into the places only locals are familiar with. Visit little known hideouts and avenues that open the mind into what being a local is all about.
Creeks Mission
Our mission is to assist in the monitoring of the general health and condition of creeks, brooks, storm drains, canals which make up the Concord area watershed – much of which feeds the Walnut Creek and empties into the Sacramento-San Joaquin Delta at the shoreline of Martinez.
We intend to GROW our nascent organization into a sizeable volunteer force – realizing that it all boils down to hands-and-feet and community participation. We will then be able to help organize clean-up and restoration of minor waterflows in the Concord area, and assist the experts and professionals of creek and watershed organizations to help reestablish habitat for wildlife within the creek corridors.
Mission-Specific Activities
Ensure healthy creeks by monitor & collect. Data to contribute to the watershed project data bank
Inform community and organize local creek presentations, cleanups and native planting events.
Actively participate in and participate in the Contra Costa Watershed Council meetings.
Seek invitations to participate and collaborate with organizations in neighboring areas and cities. Routinely document and report scouting and mapping results with the assistance and direction of Watershed Council leaders. 
Participate regularly in neighboring friends of creeks events to learn more about best practices.
Our partners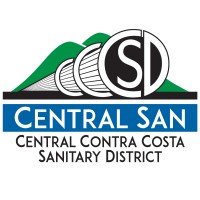 Enjoy Concord creeks!